Please note: This is only for Saint Mary's Faculty and Staff requesting university facilities.
Astra Tutorial
Step 1
Read through the directions, then select the link to the event type you wish to book at the bottom of this page.
Step 2
Fill out each text box, being as descriptive as possible. Keep in mind the services and equipment you will need, such as:
Technology assistance (service)
Catering (service)
Laptop and screen (equipment)
Microphone (equipment)
Podium (equipment)
etc.
Provide this information in the "Describe your setup and equipment/service needs" box. Also describe the type of layout you want in the room, such as theater style or classroom style, if applicable.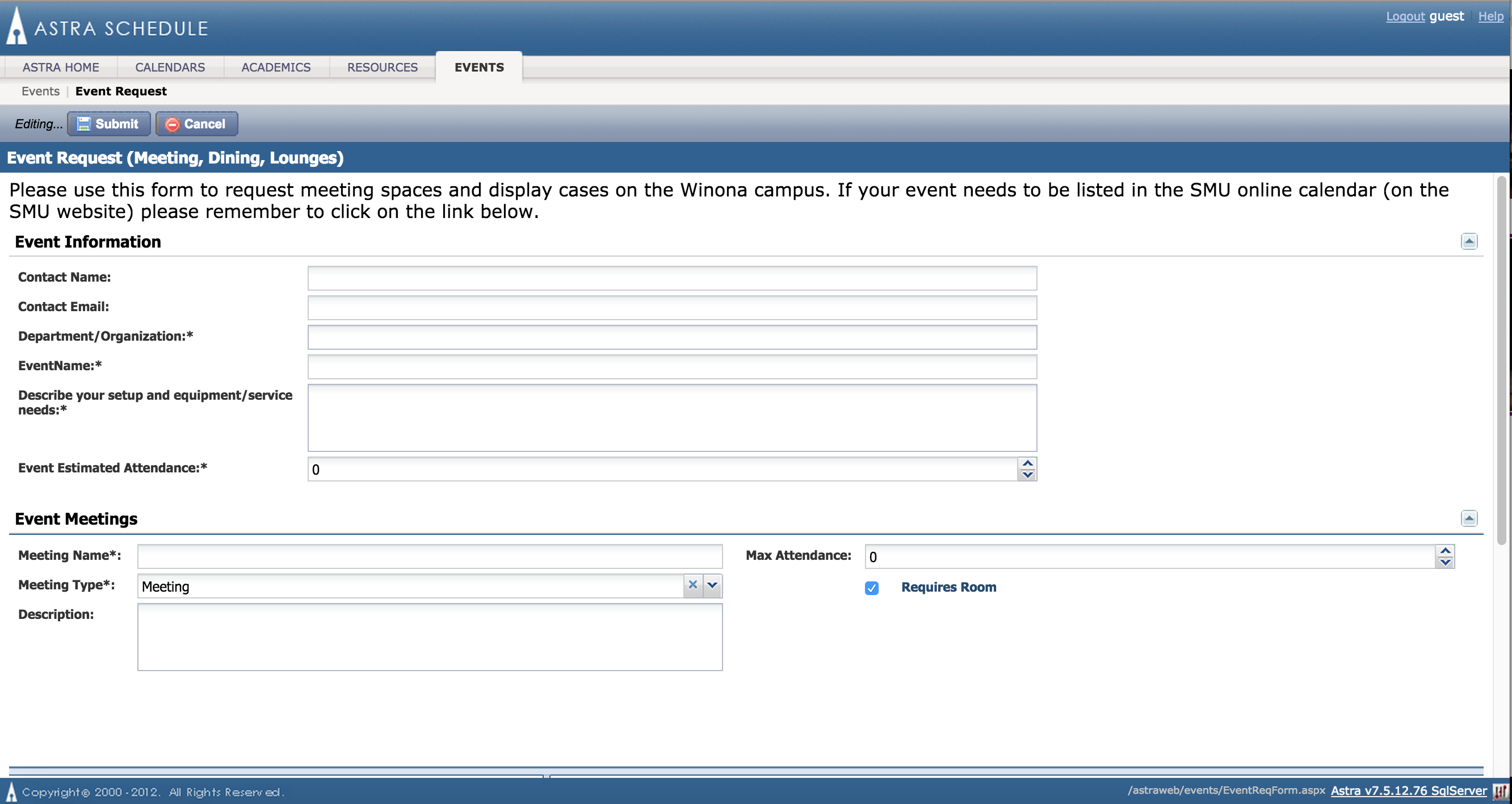 Step 3
Select the date and time of your event. Click Create.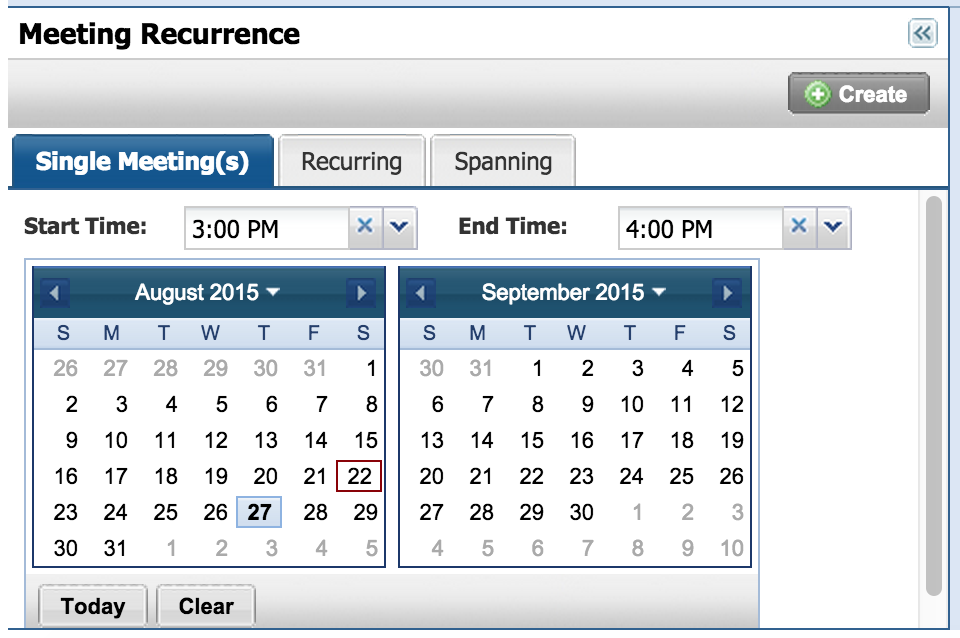 Step 4
Your event will appear to the right. Check the box and click Request Rooms.

Step 5
You can filter the rooms by campus, room type, feature, region, building, room, and facility layout. After you have selected your filters, click Search. When you find a room that suits your needs, click on Avail (Request). This box will change to green and say Selected. Click OK.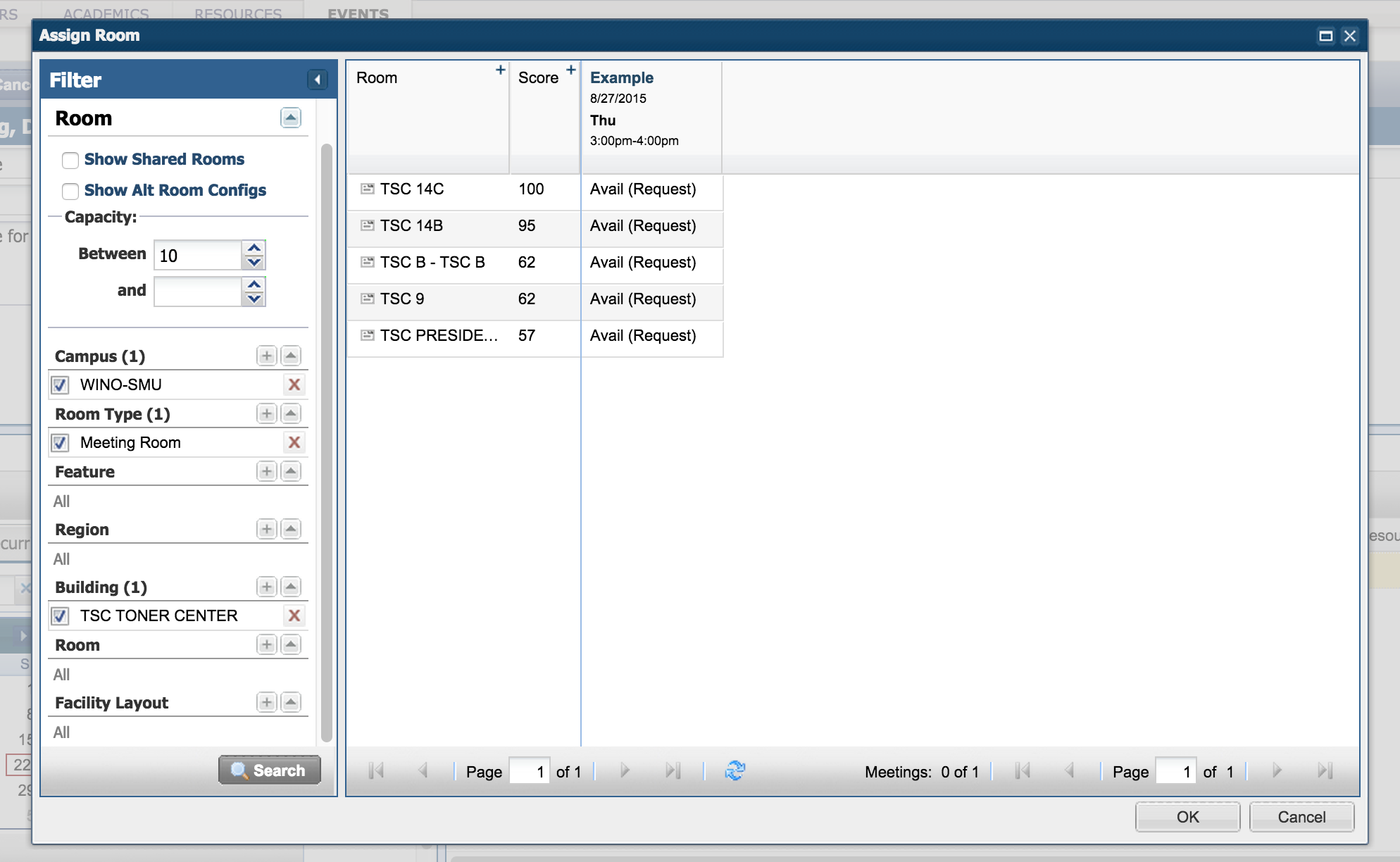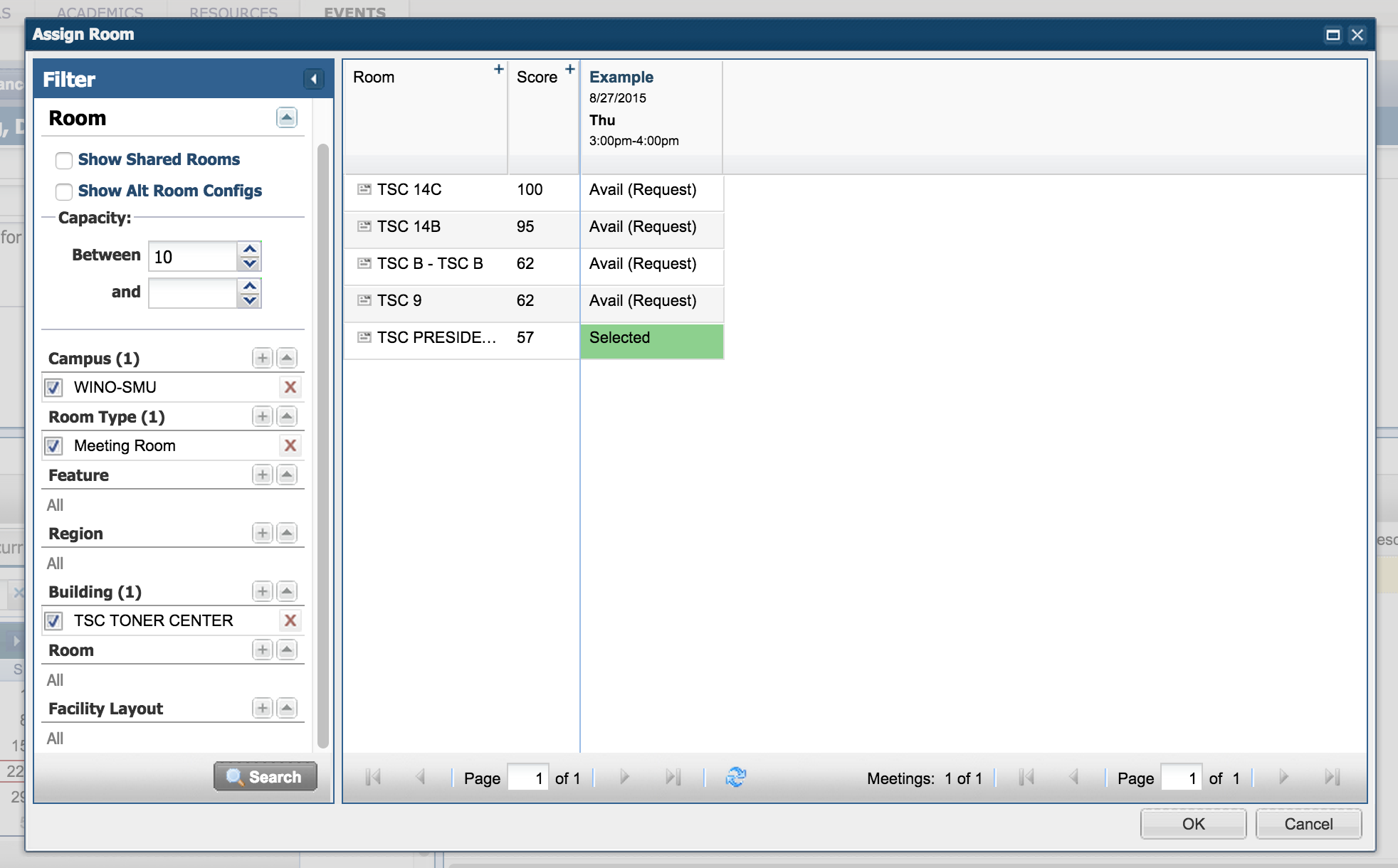 Step 6
Your event has been updated to show the room you would like to reserve. If you have need of equipment or services, click Request Resources. (If you do not need equipment or services, skip to Step 8).

Step 7
Resources can be filtered by resource type, resource category, or resource group. After you have selected your filters, click Search.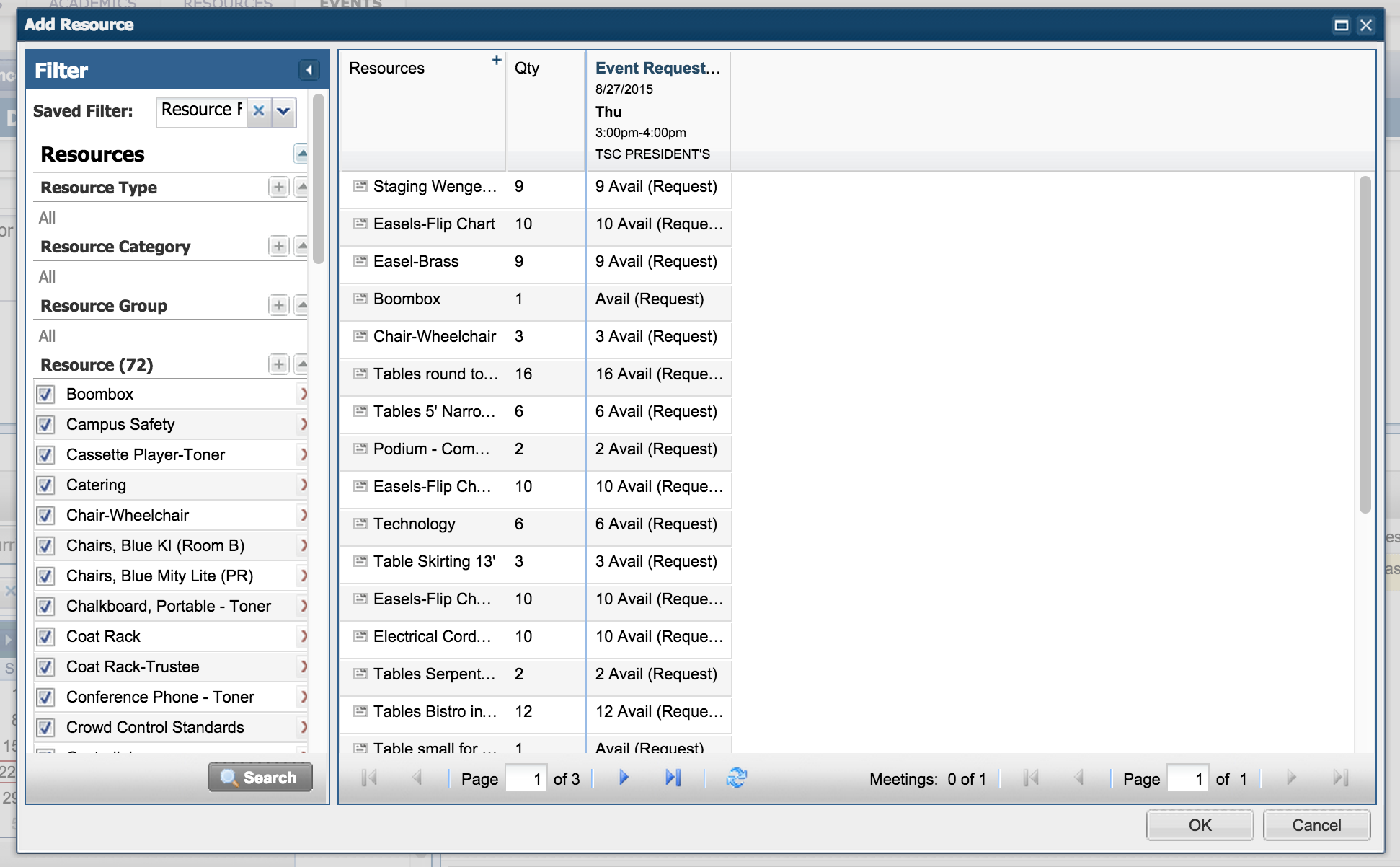 Type how many units of the resource you need for your event.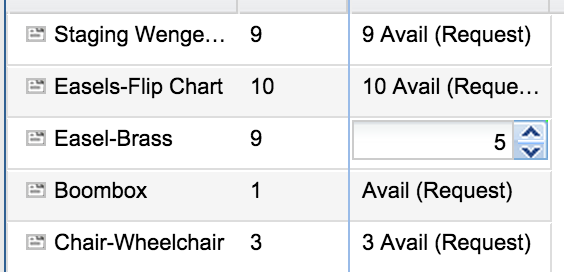 Tip: You can use Resources to reserve staff members by filtering the resources type by service. For example, reserve a Technology staff member to help you set up your technology equipment, or reserve a Catering staff member to set up a buffet.
When you are done selecting your resources, click OK.
Step 8
You are finished creating your event. Click Submit (top left) to request your event. Requesting a room does not guarantee you will be able to use the space. We will do our best to accommodate your needs and the needs of everyone else booking events. You will be notified when your request is approved or if a change needs to be made.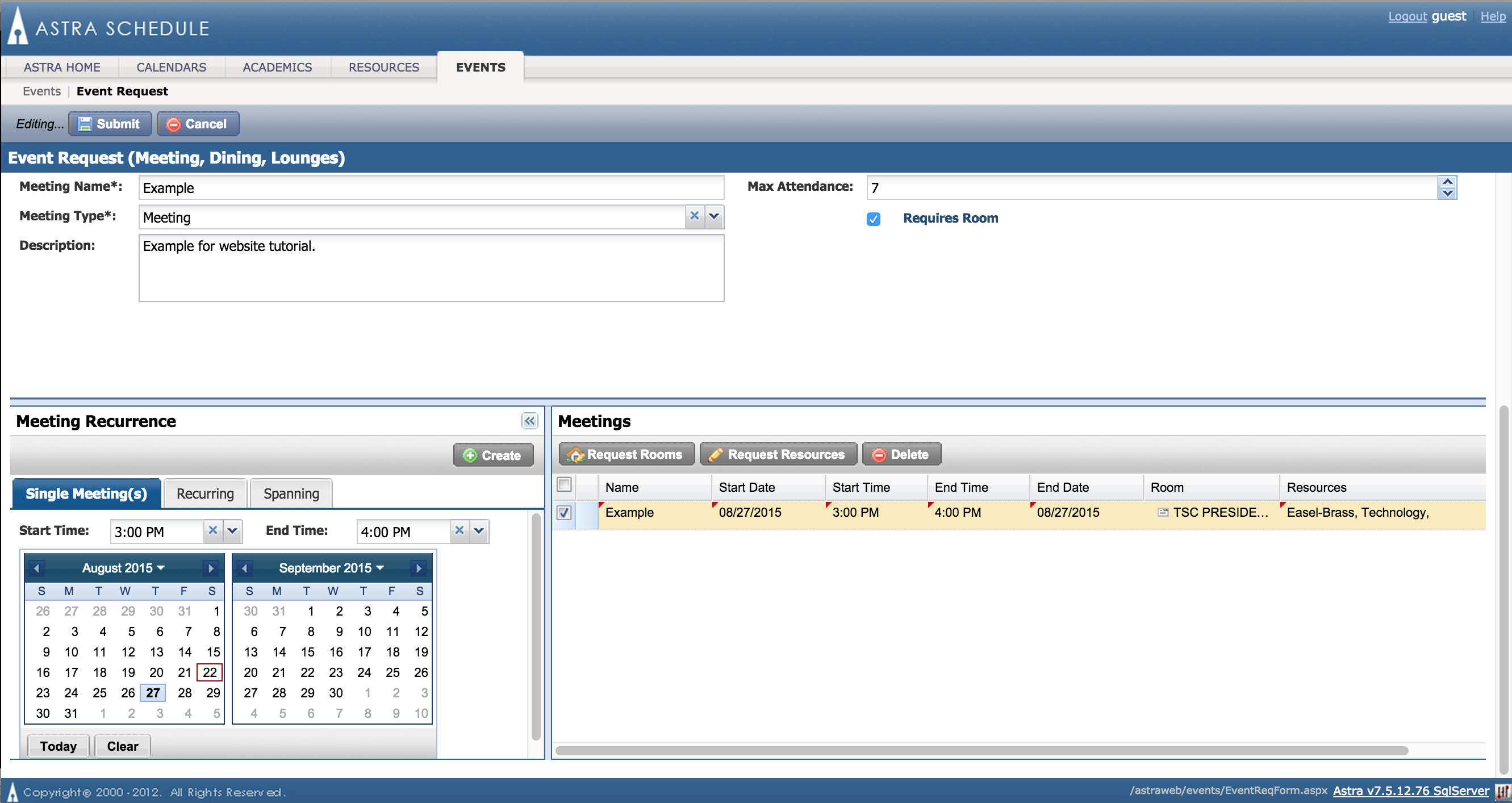 NOTE: All student group requests will be confirmed with the group advisor before official approval.