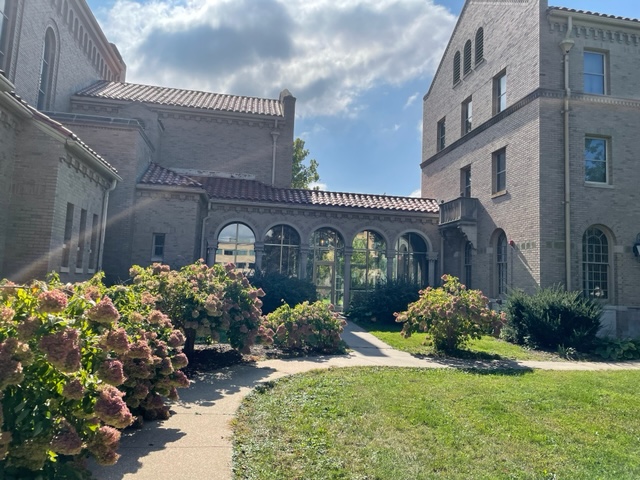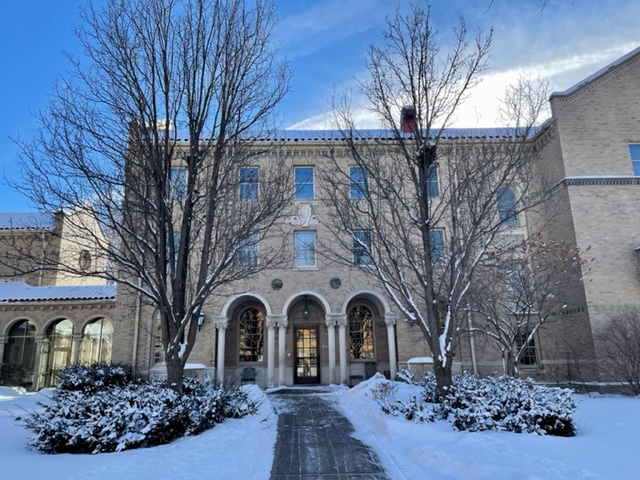 Welcome to the Alverna Center
The Alverna Center, constructed in 1925, is an elegant conference center and guest house located on Wabasha Street. The building was completely renovated in 1993-94, bringing new life to the space. The lower levels feature a lovely and stately Great Room, solarium, small meeting rooms and a dining room. Although it has been remodeled, the building retains it's original charm and ambience. Rent one room or multiple spaces to accommodate your event.
The Great Room
The Great Room is a spacious, versatile room that can fit groups of many sizes. Accented by caramel-colored wood and natural light, the room has an elegant feel.
Great Room South
The South Great room is a wonderful longue area great for small group discussion, break out sessions, or social hours.
Solarium
Bathed in natural light, the solarium is a great space for group discussion, meeting, or peaceful reflection.
Dining Room
The dining room is the perfect space for large gatherings. It's suited for sharing a meal, gathering for games, or discussing a good book.
Chapel of Saint Mary of the Angels
The Chapel of Saint Mary of the Angels was built by the Sisters of Saint Francis. The Chapel is adorned with beauty,  from stained glass windows to gold plated arches.
Alverna at a Glance
The Alverna Center has a wide variety of spaces that would be perfect for your next event. Some the events you could hold are…
Meetings
Weddings
Conferences
Reunions
Movie Premieres
Receptions
Retreats
And so much more!
The Alverna Center offers 24 comfortable guest rooms on the upper two floors with a total of 46 beds. This includes 2 handicap accessible rooms. 
Each room has a private bathroom with tub/shower, air conditioning, and free Wi-Fi. There is also elevator access to both floors. 
Check us out!
If you have any questions or want a tour, fill out our contact form! 
Or contact Lynette Johnson, Director of Event Services, at (507)457-6921 or ljohnson@smumn.edu.